"Youth correctional agencies have both a legal and moral obligation to prevent sexual violence in our facilities. That is why it is critical to implement and promote policy, procedure, practice, training, and awareness for both staff and youth."
—John Gomez, Director, Colorado Department of Human Services, Division of Youth Corrections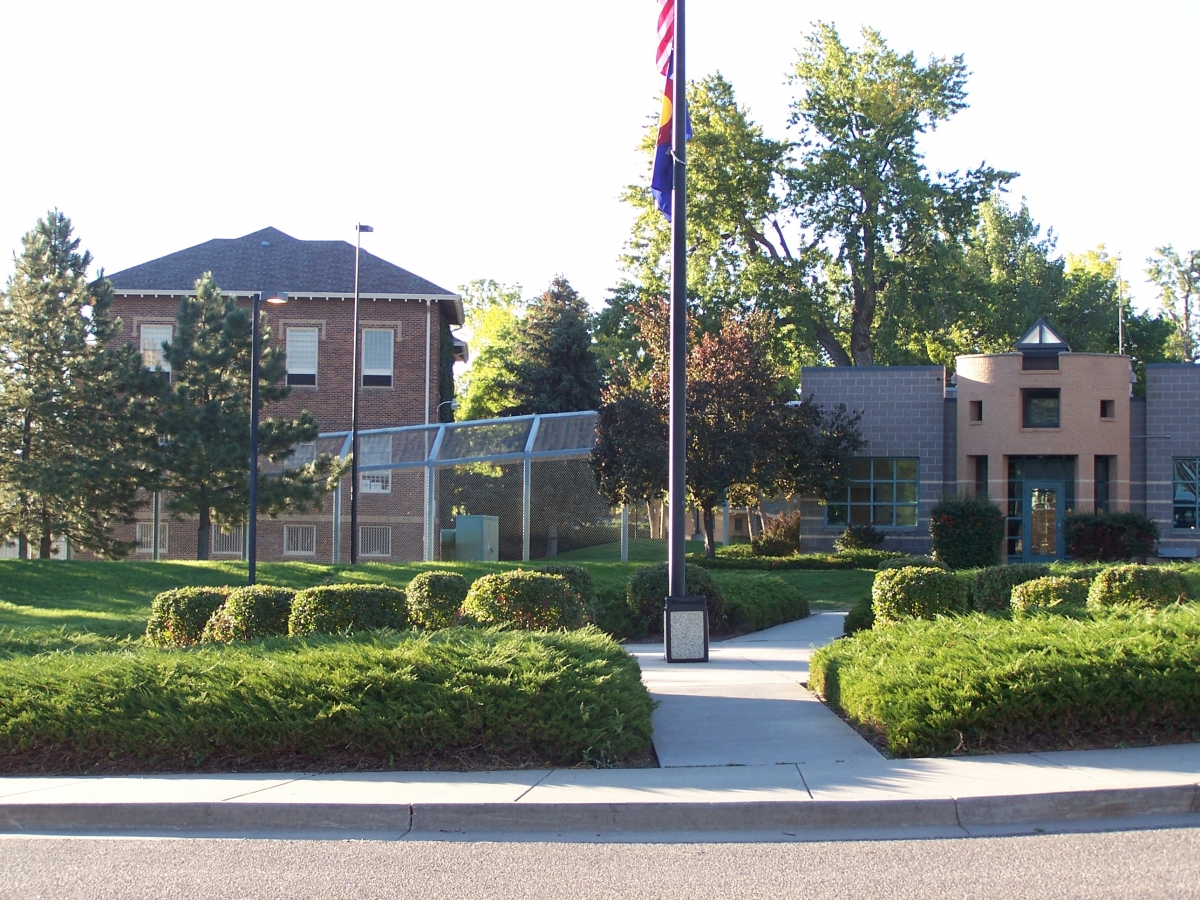 With the recent release of the final PREA standards by the US Department of Justice (DOJ), correctional agencies are working hard to come into compliance. The Colorado Department of Human Services, Division of Youth Corrections (DYC) is poised to embrace these standards, building on a strong framework created in 2007 that allows DYC to adapt to new challenges as they arise.
In 2007, DYC organized a committee to review the Prison Rape Elimination Act, assess agency operations, and develop a process for sexual abuse prevention and education. Working with The Moss Group and the National Institute of Corrections, and using resources from the Washington College of Law's Project on Addressing Prison Rape, the PREA committee's early efforts focused on training staff, developing educational materials for youth, and creating an assessment tool for screening youth for risk of sexual victimization and/or aggression. Since that time, DYC has refined and implemented a number of policies and procedures aimed at keeping youth and staff safe from sexual abuse:
As DYC prepares to implement DOJ's PREA standards, leadership will ground their efforts in the established framework of assessing operations, planning for change, and implementing policies and procedures. DYC has already assembled a short-term PREA assessment team and has committed to integrating PREA into all aspects of the agency's culture and operations.
Facts about DYC's State-Operated Facilities and Timeline of PREA Events
Ten secure, state-operated facilities in four regions throughout the state
Approximately 395 adjudicated youth committed to state-operated facilities
No more than 422 pre-adjudicated youth detained in state facilities at any given time
Average length of stay for adjudicated youth is 18.3 months
Colorado statute permits custody until age 21
Average length of stay for pre-adjudicated youth is 13 days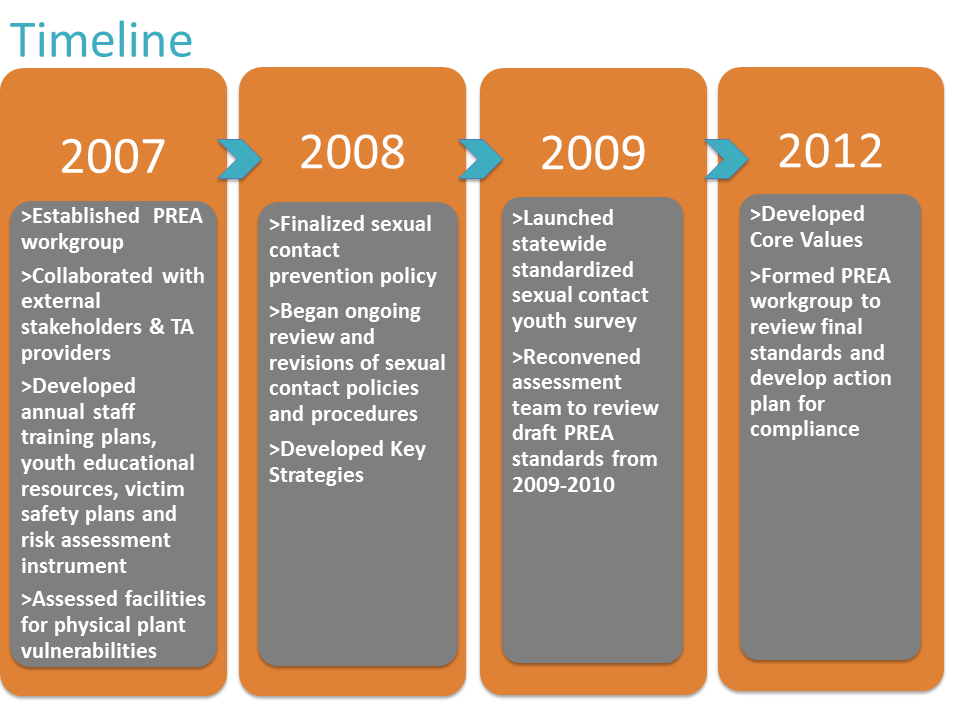 Keeping PREA in Perspective
DYC's leadership team believes that facility culture impacts all aspects of a facility, including sexual abuse. DYC therefore grounds all of its decisions, including its approach to PREA, in the division's Key Strategies and Core Values. As Director Gomez explains, "the strategies are how we do our work. The values are how we expect our staff to treat youth, families, and each other."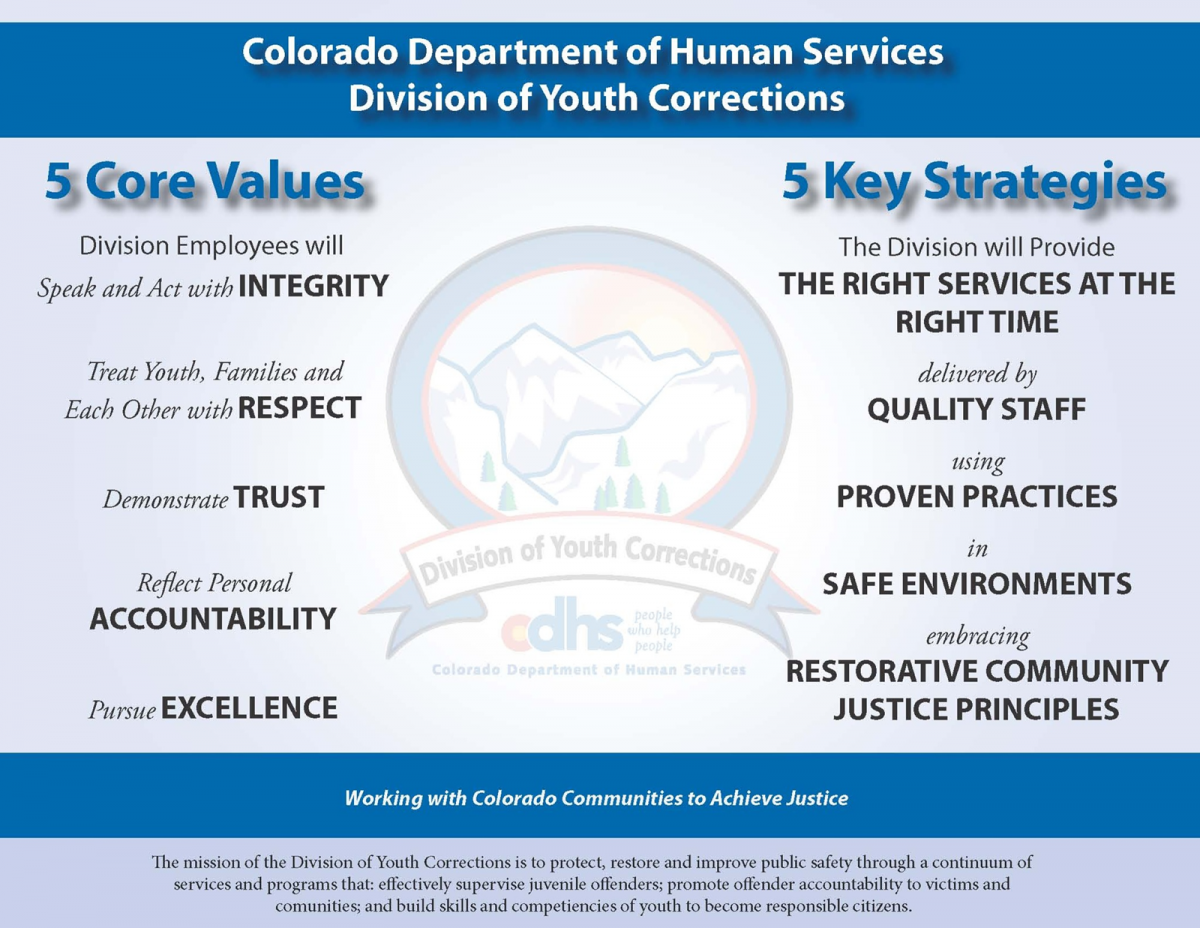 To illustrate how strategies work in concert with PREA, DYC's strategy to "provide the right services at the right time" coincides with the PREA requirement to provide victims with timely access to medical and mental health care. Another example is DYC's strategy to "ensure safe environments," which lines up with the standards' overall goal to ensure sexual safety. One way DYC does this is through its Sexually Aggressive Behavior/Vulnerability to Victimization (SAB/VV) Assessment, which is designed to ensure safe placement of youth and heighten staff awareness of risk. Likewise, DYC conducts annual physical plant vulnerability assessments, which reveal risk areas and allow for planning to mitigate the risk, such as mirrors, windows, or removal of walls. In addition to annual assessments, PREA incidents trigger assessment of the area where the incident occurred—an administrator and select staff immediately assess the area to determine what steps must be taken to prevent future incidents.
The division's core values are designed to build a culture that can support PREA, but go above and beyond PREA's requirements. For example, staff who act with integrity will create an environment in which residents feel safe to report perceived risks of victimization or actual incidents of sexual abuse. Such staff do not support a code of silence, but instead report staff misconduct. Similarly, staff who regularly treat all youth with respect will be more inclined and equipped to respond to victims of sexual abuse in a compassionate, victim-centered way, rather than a distrustful, victim-blaming manner.
DYC's PREA Efforts
The sections that follow highlight some, but not all, of the efforts DYC has made to embrace PREA. These useful and, at times, innovative practices may be helpful to other agencies as they consider how to embrace PREA.
Sexual Contact Prevention Policy
DYC's Sexual Contact Prevention Policy sets out comprehensive procedures to identify, monitor, counsel, and track juveniles who may have a "propensity to perpetrate sexual abuse or who may be vulnerable to sexual victimization." The policy also requires that DYC employees, contractors, volunteers, and individuals providing services at the facility be trained to recognize abuse and take appropriate action. Finally, the policy requires that juveniles receive orientation and education about sexual abuse and the reporting mechanisms available.
Sexually Aggressive Behavior/Vulnerability to Victimization Instrument
In 2007, DYC instituted their Sexually Aggressive Behavior/Vulnerability to Victimization (SAB/VV) Overall Risk Assessment Instrument. In developing the instrument, DYC referred to screening instruments developed in Florida, Ohio, and New Zealand. DYC staff administer the instrument within two hours of intake on all new arrivals, whether detained or committed. DYC also uses the tool to reassess juveniles deemed a potential/documented sexual victim or sexual aggressor; convicted of a major rule violation for nonconsensual sexual contact or abusive sexual contact; or who have disclosed being a victim of nonconsensual sexual contact or abusive sexual contact. In 2012 DYC revised their instrument to include the ability for staff to use researched collateral information for more accurate assessments. In addition, the instrument scoring was changed to provide more concrete, consistent scoring outcomes. Finally, in 2012 DYC developed a guide to accompany the instrument. The guide provides interpretation of questions, scoring requirements, and a guide for consistent approaches to overriding results.
While not validated, the SAB/VV enables DYC to assess the needs of juveniles on an ongoing and consistent basis, allowing staff to make informed decisions about juveniles' housing placements within the facility. In addition, the instrument provides classification of risk, which is used for monitoring groups within programming. Finally, the instrument is one of many tools used to establish direction and provide services based on identified needs.
Staff Training
DYC provides a comprehensive training program to prevent sexual assaults and misconduct through initial and ongoing training. The division utilizes a three-pronged approach to training staff. All new personnel complete a three-week training designed to teach skills in the areas of policy, procedure, PREA, staff safety, and programming expectations. Within the pre-service academy, staff not only receive PREA-related expectations, but are trained in components of de-escalation, working with difficult youth, and safe programming. Upon completion of pre-service training, all staff receive an on-the-job period for training on facility-specific operational procedures. From a PREA perspective, they are taught how to administer and interpret instruments and how to develop a milieu culture that promotes zero tolerance for sexual activity. Finally, each staff receives annual training in the arena of PREA. Annual training is designed to review all aspects of PREA standards, utilization of instruments, milieu management, and a healthy zero-tolerance culture.
PREA Workgroup
After release of the final PREA standards in May 2012, the DYC leadership team established a short-term assessment workgroup—similar to the teams assembled in 2007 and 2009—to assess the standards, determine the extent of DYC's compliance, and recommend necessary improvements to ensure full compliance. The workgroup's term is expected to last three months and will involve members from the leadership team, quality assurance, regional staff, research, behavioral health and medical services, educational services, a Department of Human Services' human resources representative, a representative from contracted facilities, and representatives from state-operated facilities. During its tenure, the workgroup will undertake a multi-dimensional assessment of the DYC organization and facilities. The workgroup will use the results of this assessment to develop a comprehensive work plan to guide DYC's efforts to bring them into full compliance.
Youth Survey – Sexual Contact
In 2008, DYC began surveying youth about sexual safety in individual facilities. In 2009, DYC began administering a formalized, statewide survey to both detained and committed youth regarding sexual contact. The survey, adapted from the National Survey of Youth in Custody (NSYC) by the Bureau of Justice Statistics (BJS), asks detained youth about their sexual contacts at their current facility over the previous three months and committed youth about their experiences over the previous six months. DYC administers the survey multiple times a year. Since its launch, the survey has been administered eight times. DYC uses the data primarily to help guide prevention efforts within the facilities.
DYC considers this survey process an effective tool for measuring how well the culture of its facilities reflects policies and procedures prohibiting sexual abuse. For example, DYC policy requires that staff distribute educational brochures about sexual abuse to youth, and the survey asks youth whether they received this information. If a number of youth answer "no," facility leaders know to talk to staff and determine when and where the breakdown occurred. Similarly, while the survey is designed for data collection only, if youth report sexual contacts occurring in specific areas or at certain times of day, leaders are alerted to problem spots they need to address. If, for instance, youth report sexual contacts occurring during school hours, leaders will talk to teachers and assess whether classroom configurations need to be altered.
Q&A with Dave Maynard, Director of Facility Operations, North Central Facilities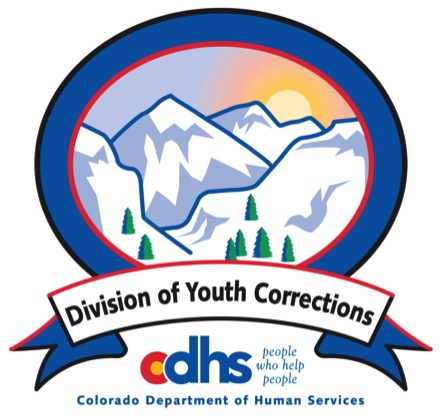 Q. From your PREA work to date, what advice do you have to share with those who are just beginning to review the standards and grapple with compliance?
A. At DYC, we have been committed to working toward compliance with the PREA standards since the early days of PREA. Along the way, there have been changes to both the DYC and the proposed PREA standards, but our commitment to keep juveniles in our custody safe remains strong. Our advice for facilities just beginning to grapple with compliance is:
Take it slow.
Don't implement the PREA standards just for the standards' sake.
Have a good assessment and develop a good plan.
Look at the interplay between different aspects of the facility, what is currently being done, and the PREA standards.
Don't recreate the wheel—use existing resources.
Train, train, train.
At the end of the day, PREA is no more and no less important than any other responsibility to ensure the safety of youth and the facility.
Q. What initial steps do you recommend an agency take that will show early results of PREA compliance?
A. DYC recommends that agencies develop formal plans to assess, communicate, and implement changes. It is important that agencies do not assume they are in compliance with a standard—you have to verify policies, procedures, and practices. Assessments should determine the consistency between policy, procedure, and practice. Agencies' communication also has a big impact. A strategy for communication that includes social marketing should speak not just to the standards and reason for compliance, but to the importance of prevention both for youth safety and organizational success. For implementation, agencies should develop a strategic plan that identifies immediate and long-term organizational changes. Implement those changes that are immediate and/or easy to change first. This approach will show early progress and success. Including affected staff in the planning process also generates investment in and sustainability of the changes.
Q. As you continue to work toward compliance with the PREA standards, what challenges do you anticipate facing? How do you think you will overcome those challenges?
A. While not unique to DYC, adequate funding is an ongoing challenge. DYC is committed to PREA but must make do with limited funds to dedicate to these efforts. Annually, the State of Colorado allocates PREA-specific funds from its general fund to pay for myriad resources including training materials (CDs, posters, brochures, etc.), as well as physical plant improvements such as windows in doors and mirrors. The funds are minimal, with only about $8,000 total per year for all DYC facilities to share, requiring strategic planning to maximize the impact of the funds. DYC also utilizes internal fiscal resources based on identified need, but these resources are also shared with non-PREA-specific physical plant and operational needs.
Although DYC has been working to comply with PREA for several years, the organization still faces challenges to comply with one standard in particular: 115.313 – Supervision and Monitoring, which requires specific staffing ratios.
DYC does not mandate specific staffing ratios; rather, DYC operates using critical post staffing—posts that must be staffed 24 hours a day and seven days a week. DYC calculates its overall staffing needs using this methodology and bases its annual budget on these staffing calculations. Under any scenario, staffing analysis is a complex determination that must account for, among other items, an agency's population count, characteristics, operations, service delivery, programs, and physical plant. PREA's mandated staffing ratio will require DYC to revisit its methodology for determining staffing levels, and may result in an increased number of staff requested. The PREA workgroup will review current staffing levels and determine a plan for coming into compliance by the 2017 deadline.
DYC Resources:
Additional Resources
Juvenile Assessment Toolkit
Training resources from American University's Project on Addressing Prison Rape