"The big thing is: It is possible... We named it PREA, but when you look at it, it's what all prisons should be doing for safety and security."
—Garry Russell, PREA and Intelligence Coordinator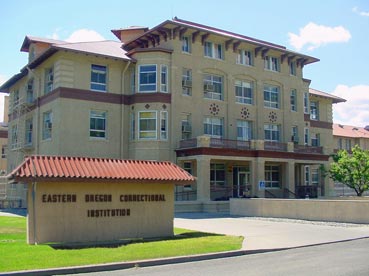 The Oregon Department of Corrections (ODOC) began planning for PREA and drafting an action plan to address sexual assault in 2005. Since that time, ODOC has worked with the National Institute of Corrections and other technical assistance providers to create comprehensive and robust sexual assault prevention and response policies and procedures. ODOC's efforts include:
ODOC PREA and Intelligence Coordinator Garry Russell credits ODOC's institutional SARTs as the core of its PREA efforts. See the Q&A with Garry Russell below to read more about his thoughts on PREA and ODOC.
Facts about ODOC & Timeline of PREA Events (See map)
Consists of 14 prisons throughout the state
Houses approximately 14,000 inmates, ranging from minimum security to death row
ODOC Health Services is accredited by the National Commission on Correctional Health Care
In 2005, then-Director Max Williams spearheaded the effort to draft a PREA Action Plan, the precursor to ODOC's current PREA policy 
ODOC has a dedicated PREA Coordinator with a direct line of communication to the director
Received PREA-specific technical assistance from the NIC and JDI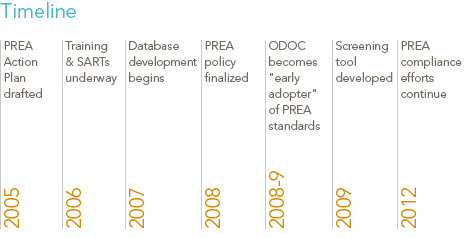 From Planning to Implementation
A strong strategic planning process is an important part of implementing a new initiative. Over the last seven years, the Oregon Department of Corrections (ODOC) has engaged in a comprehensive planning process to comply with the requirements of the Prison Rape Elimination Act (PREA). Consistent with the strategic planning approach, ODOC's effort began with the selection of a committee to assess current practices. The group went on to develop new policies and procedures and implement many of them successfully. Finally, and perhaps most importantly, the group has plans to assess the impact of those measures and revise them as needed.
When Max Williams became the director of the Oregon Department of Corrections in 2004, he made PREA compliance a priority. To achieve this goal, he appointed a respected, high-level staff member to manage ODOC's PREA efforts and established a policy group of assistant directors to assess current practices and draft a PREA action plan, the precursor to ODOC's current policy. The action plan functioned as a framework for ODOC officials to incorporate new procedures and resources. As part of this strategic planning process, the policy group sought out training and funding opportunities. With the help of the National Institute of Corrections and Just Detention International, the ODOC changed its procedures for screening inmates for risk of sexual victimization or aggression, trained staff and educated inmates about PREA, began responding to sexual assaults in a victim-centered, coordinated manner, and developed a database to track information about sexual assaults and the inmates involved in those incidents. These efforts continue today under the current director, Colette Peters. Some highlights are below.
ODOC's PREA Efforts
ODOC's PREA policy details the agency's sexual assault prevention and response activities, including screening, staff training and inmate education, sexual assault response teams (SARTs), and data collection.
Screening
In 2009, ODOC worked closely with JDI to revise its intake procedures and screening tool. Prior to 2009, the only inmates screened for risk of sexual victimization or aggression were those referred to ODOC's Behavioral Health Services. This procedure excluded a wide range of potentially vulnerable or aggressive inmates. To address this, the PREA Coordinator worked with JDI to ensure that a trained intake counselor screens every inmate upon intake. ODOC also revised its screening tool. ODOC and JDI drew from the National Prison Rape Elimination Commission's draft standards to develop the list of risk factors in the screening tool.
Staff Training and Inmate Education
ODOC began training staff about PREA in 2005. All staff watched NIC-developed videos about PREA during their annual in-service training. Over time, the director's policy group and the PREA Coordinator worked with ODOC's Professional Development Unit to develop and implement a training curriculum for new employee orientation and annual training. A similar effort evolved to ensure that inmates understood how to avoid situations that could lead to sexual assault, how to report sexual assault safely, and how to obtain help if victimized. Upon admission to ODOC, all inmates receive this information in the inmate handbook and watch a video presentation covering the same issues. Additionally, each ODOC prison displays PREA posters and publishes an article twice a year in its inmate newsletter about ODOC's efforts to eliminate prison rape.
Sexual Assault Response Teams
ODOC's SARTs are "the core of the [PREA] program," according to the agency's PREA Coordinator. Widely viewed as a community best practice for responding to sexual assault, SARTs are multidisciplinary teams that coordinate their actions in response to a sexual assault. The goal is to support victims of sexual assault and hold perpetrators accountable. In the community, SARTs typically consist of health care providers, law enforcement representatives, advocates, mental health professionals, and prosecutors. In prisons, the membership may vary. ODOC's institutional SARTs consist of an institutional investigator, administrator, classification staff member, security staff member, mental health professional, and a health care provider. Each SART meets monthly to discuss and track inmates who have been classified as potentially vulnerable or aggressive, review cases and outcomes, and identify areas in need of improvement. The PREA Coordinator also holds a monthly teleconference with representatives from each institutional SART to review cases, activities, and discuss any training needs. ODOC's SARTs have enabled ODOC to better manage inmates classified as potentially vulnerable or aggressive, develop a 24-hour response protocol, track cases from the time of report to completion of the investigation, review every sexual assault case, and develop recommendations from case reviews to improve response. They have also improved overall management by providing a forum for facilities to share information, discuss challenges, and create solutions.
Data
With assistance from a BJA grant, ODOC developed a comprehensive database that enables staff to track potentially vulnerable or aggressive inmates as well as individual cases of sexual assault. (See sample facility watchlist). One function of the database enables staff to ensure that vulnerable and aggressive inmates are not housed together. Every night at 9:00 p.m., the database automatically flags when the two designators (inmates identified as either at risk for victimization or aggression) appear in the same cell. If the system finds an aggressive and vulnerable inmate paired together, it alerts every ODOC SART member in the state to trigger an immediate response. Additionally, the database helps ODOC report PREA-related statistics to the Bureau of Justice Statistics.
Q&A with ODOC's PREA Coordinator, Garry Russell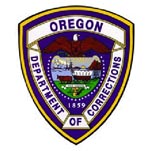 Q. Why is PREA "good corrections"?
A. I think there was a lot of fear at first about what PREA meant. However, when we started dissecting it, we saw that we were already doing a lot of the standards in some fashion. For example, we were already assessing and classifying inmates for safety and security reasons. We all know it's important to find the right bed for the right inmate. Now we just consider sexual vulnerability and risk for aggression when we assess and classify. Many of PREA's requirements can and should be integrated into the systems you already have in place. 
Q. How does agency leadership contribute to the success or failure of PREA compliance?
A. Any successful program needs high-level support. Programs that staff know are important to the agency leadership get a broader level of support, and staff work to find ways to make the program work.
Q. How important is collaboration—both internal and external—to developing and implementing policies and procedures to address prison rape? 
A. This business is all about relationships—both internal and external. You need to reach out to others to be successful with PREA, and especially in these economic times, it just makes good sense to collaborate with others. The end result is a much more effective set of prevention and response efforts than any one agency could undertake alone.