"We didn't do this overnight. It took a lot of planning, a lot of time, and the support and help from top levels of leadership . . . but incremental changes are possible and should be acknowledged."
—Sheriff Beth Arthur, Arlington County Sheriff's Office
"It is important to me that the citizens of Arlington County know that if anyone gets incarcerated at our Detention Facility that I have done everything I reasonably can to prevent a sexual misconduct incident from happening on my watch."
—Major David Kidwell, Arlington County Sheriff's Office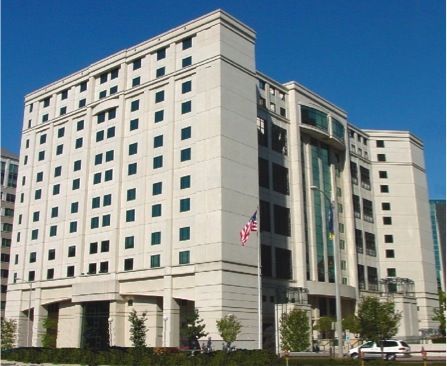 The Arlington County Sheriff's Office (ACSO) began sexual assault prevention efforts in 1998. From these early beginnings, ACSO has created a homegrown strategy to integrate PREA into its day-to-day operations. Building on strong community relationships, ACSO's PREA efforts include:
ACSO has developed comprehensive prevention and response efforts and has trained staff and educated inmates about PREA, made the most from their relationships with local and federal community partners, and implemented technology that will aid in prevention and response efforts. See the Q&A below with ACSO Sheriff Beth Arthur, who shares her additional thoughts on getting ready for PREA.
Facts about the Detention Facility and Timeline of PREA Events
ACSO's largest division, the Corrections Division, operates the Arlington County Detention Facility.
Built in 1994, the Detention Facility was designed to house 509 inmates. An additional 209 beds were added in the mid-1990s to house an increase in population. The current average daily population ranges from 425 to 475 inmates.
The population includes pretrial detainees and those awaiting sentencing, as well as individuals sentenced to 12 months or less and federal detainees. Because of overcrowding in the state prison system, the Detention Facility also houses some individuals sentenced to state prison terms of up to two years.
The Detention Facility consists of 12 housing units ranging from minimum to maximum security, with specialized housing units for disciplinary segregation, administrative segregation/protective custody, and mental health.
Operations are based on the direct supervision model.
The Detention Facility is accredited by ACA, as well as the Virginia State Board of Corrections Standards and the Virginia Law Enforcement Professional Standards Commission.
Administrators recently upgraded 125 existing cameras to digital technology; they will add 160 more in the next 2-3 months for a total of 285 cameras.
A civilian staff member responsible for facilitating accreditation acts as a part-time PREA Coordinator. She has started preparations for PREA compliance using their ACA accreditation process as a model. This staff member reports directly to the facility director.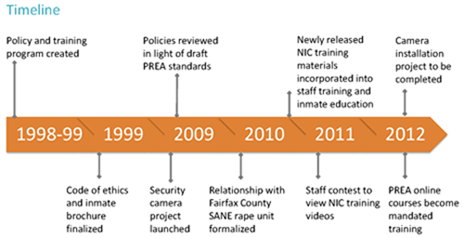 From Planning to Implementation
Leadership of the Arlington County Detention Facility has engaged in two major planning efforts to prevent and respond to sexual assault, each providing a distinct model of how to prepare for PREA. The first was reactive; the second was a more preventive approach.
In 1998, ACSO underwent an organizational transformation in response to an incident of staff sexual misconduct involving inappropriate staff behavior with female inmates. After a complaint by an inmate and assistance from the ACLU National Prison Project, ACSO revised staff training, policies, and inmate educational materials and emerged better prepared to prevent and respond to future incidents of sexual misconduct. The Moss Group helped ACSO create a staff training program on sexual misconduct. In addition, ACSO Command Staff revised the jail's inmate handbook and developed its inmate sexual assault policy, the staff Code of Ethics and Conduct, and educational materials for inmates, including the inmate brochures Reporting Sexual Misconduct and Inmate Orientation Brochure (containing a section on sexual assault), which are distributed at intake. This work became one of the early examples of ASCO's positive steps to combat staff and volunteer sexual misconduct.
The next major push came in response to the release of the National Prison Rape Elimination Commission's proposed standards in 2009. When those standards were released, Sheriff Beth Arthur tasked her command staff at the detention facility, headed by Major David Kidwell, to review all of the jail's policies and procedures in light of the draft standards. Major Kidwell and his staff made recommendations for changes to the physical plant, including installation of monitoring technology, discussed below, and installation of an inmate phone recording system. The team also recommended changes to policies, procedures, screening, training, investigations, and relationships with other agencies. Because of the cultural change in ACSO over time, the organization was primed to recognize PREA as a priority for safety and security. As Major David Kidwell put it, PREA should be "on everyone's plate" to run a safe facility, including intake staff, medical and mental health staff, housing officers, supervisors, civilian caseworkers, and volunteers.
ACSO's PREA Efforts
ACSO's inmate sexual misconduct policy identifies the prevention of rape, sexual assault, and sexual misconduct as a "top priority" for the agency. Over the last ten years, ACSO has worked hard to train staff and educate inmates about PREA, making the most from their relationships with local and federal community partners, and prioritizing the use of technology that can aid in prevention and response efforts. Highlights of these efforts are below.
Staff Training and Inmate Education
ACSO began training staff about sexual misconduct in the aftermath of the 1998 incident. To improve ACSO's future efforts to prevent and respond to sexual misconduct, then-Sheriff Tom Faust created a policy mandating annual training, and ACSO developed its first inmate sexual misconduct policy and educational materials, including its Code of Ethics and Conduct. The training program addresses a range of topics related to sexual misconduct, including professionalism, sexual harassment, and sexual assault. The annual program consists of four hours of instruction on the prevention, identification, reporting, and handling of sexual misconduct, sexual assault, and sexual harassment, including common indicators of misconduct. A live instructor, supplemented by videos, teaches staff about PREA and guides role-playing activities. To encourage staff participation, ACSO created a staff contest to encourage timely viewing of NIC's training video and taking the online PREA test.
Inmate education begins at intake. The intake case worker addresses PREA during initial intake, including information about the Sheriff's Office Tip Line, a hotline inmates can use to report PREA incidents in confidence, among other things. The hotline provides an alternative avenue for reporting incidents that inmates may not feel comfortable reporting to a housing officer. Although the hotline was created to address Security Threat Groups, staff inform inmates that it can be used to report PREA incidents anonymously. Additional education occurs during orientation.
Since the NIC video Speaking Up: Discussing Prison Sexual Assault became available in 2010, the ACSO has set up quarterly screenings for all inmates in each of the Detention Facility's 12 housing units. After these screenings, ASCO began to receive increased reports of incidents that occurred in other jurisdictions' correctional facilities. ACSO staff notified the staff at these other facilities about the reports to enable investigation and response by the relevant agencies. This openness to reporting is essential because of the high turnover and short length of stay of the jail population, which could otherwise result in underreporting of sexual assault incidents.
Community Partnerships
A key aspect of ACSO's approach to PREA readiness has been to build on existing community relationships and forge new ones. Although the jail does not have a sexual assault response team (SART) on site, the facility makes use of its strong relationship with the Arlington County Police Department, which is called in to investigate reports of sexual assault. In 2010, ACSO implemented a policy to take advantage of the already existing agreement between the Arlington County Police and the Fairfax County Rape Unit to perform sexual assault forensic medical examinations. The agreement allows ACSO to have inmates examined by a Sexual Assault Nurse Examiner (SANE) even though the Rape Unit is in a different jurisdiction. This unit employs trained staff to collect evidence and conduct interviews and examinations.
In addition, ACSO reviews incidents with a multi-disciplinary and inter-agency team including ACSO, the police department if applicable, medical and mental health staff, and internal affairs. These reviews take place 30 days after an incident and annually to determine whether policies, practices, or procedures should be revised.
Technology
Soon after the release of the proposed National Prison Rape Elimination Commission's standards in 2009, Sheriff Arthur quickly prioritized the use of monitoring technology as a strategy to prevent sexual assault in the Detention Facility. ACSO staff identified blind spots and created a plan to eliminate them using cameras, initially adding 30 cameras to the existing 95. Sheriff Arthur describes the choice to expend precious resources on cameras as an easy decision because it was "the right thing to do."
A computer system also enables two deputies to monitor live footage from a total of 125 cameras that have been strategically placed throughout the facility with an additional 160 cameras being installed to enhance security and supervision in inmate housing areas and program centers. The system stores digital files for 90 days. In the event of an allegation of misconduct of any kind, including sexual assault, ACSO can access these files for investigation into the allegation. This project was funded through the U.S. Department of Justice State Criminal Alien Assistance Program.
An additional tool that ACSO uses is scan cards for entry and exit points. Printouts of access activities can serve as evidence that may be relevant to sexual assault investigations, such as logs of staff entrance and exit times in secured areas. While data from scan cards cannot confirm a person's presence or absence from a particular area, it can provide valuable and relevant information for sexual assault investigations.
Initially, staff resisted these changes. However, after ACSO used recorded footage to resolve an inmate's allegation of inappropriate touching by another inmate, line staff and command staff rallied around the technology. They recognized that the monitoring would be helpful to investigate any report of sexual assault, and in some cases to exonerate staff wrongly accused of misconduct.
Other technology includes databases that enable ACSO to track potential victims or predators and to provide early warnings of potentially problematic staff. The Law Enforcement Records Management System (RMS)—a countywide data management system—maintains inmate data. ACSO expanded use of one of the system's features, the jail hazard (JHAZ) indicator, to track inmates who are potential victims or predators. ACSO previously used the JHAZ indicator primarily to flag suicidal inmates; increasingly, ACSO uses the indicator for PREA-related tracking. In 2011, ACSO purchased and implemented another database, IAPro, which collects and charts data related to internal affairs investigations. The database functions as an early warning system, signaling to facility administrators when intervention with staff or inmates may be necessary to prevent more serious harm.
For jurisdictions interested in expanding their use of technology, ACSO advises that there are opportunities to serve as a testing site for technology companies, receiving cutting edge technology and services at low or no cost to the agency. As an added benefit, such companies may promote the product by highlighting the site. Even with this assistance, however, many facilities will not have the resources to provide complete coverage with monitoring technology. The lasting fiscal crisis has impacted the budgets of public safety agencies, leaving less money for core functions. Nevertheless, implementing a video monitoring system like ACSO's is a worthwhile goal because it can serve as an objective mechanism for preventing, detecting, and responding to sexual abuse.
Q&A with Arlington County's Sherriff, Beth Arthur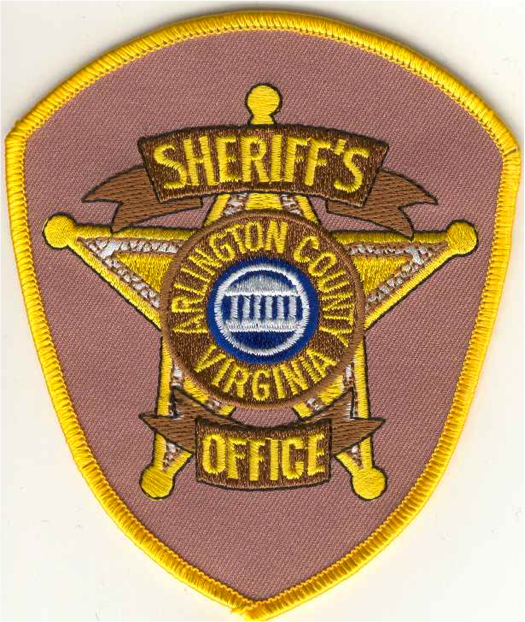 Q. Why is PREA 'good corrections'?
A. It's very simple to me and I share this with the many tour groups that come through our facility on a weekly basis: Most of the people who come through our system are good people who make poor judgments—and then there are people who really need to be locked up. If one of my family members or friends made a poor judgment that landed him or her behind bars, I would want that loved one to be safe and treated with the same care and professionalism we provide to each and every person committed to the Arlington County Detention Facility. PREA provides the standard and level of professionalism we need to strive for so that we can reassure newly committed inmates, who are already facing extremely stressful circumstances, that they don't have to fear sexual abuse.
Q. How does agency leadership contribute to the success or failure of PREA compliance?
A. It is by far the most important component to the success of PREA. Strong leadership is crucial for successfully changing the culture. Without it, you will fail. My suggestion to everyone is to embrace it … PREA is not going away. We embraced it much like we did suicide prevention and use of force policies and procedures, and it became routine for us. We have come a long way in corrections, and we made the shift with strong leadership and commitment to core values that empower staff to develop good character and integrity.
Q. How important is collaboration—both internal and external—to developing and implementing policies and procedures to address prison rape? 
A. We are fortunate and very appreciative that we had partnerships with national experts and community agencies early on to help us build a successful program. It meant everything to us to know there were people outside our agency helping and that we were not alone in our quest to prevent sexual abuse. With the recent release of the PREA regulations, it's important to do something now with what you have. While we were fortunate to receive assistance from the National Institute of Corrections, you can accomplish a great deal by working with other community agencies—like police departments, local hospitals, or other corrections agencies—to access resources and information. Professional organizations, too, have a lot of useful information. You can use all of these resources to make sure that your policies, procedures, and practices comply with the PREA regulations. Collaboration is so important that we made it part of our mission statement. We are committed to "partnering" to make the criminal justice system work.
Resources from Arlington County
Staff Emergency Procedures pocket guide
Inmate Orientation Brochure
Inmate Sexual Misconduct/Sexual Assault Procedure 5-229 (Mar. 1, 2011)
Code of Ethics and Conduct
Reporting Sexual Misconduct